JOIN FRIGHT CLUB TO GET NOTIFIED ABOUT FUTURE EVENTS
BLACKOUT: YOU AND YOUR FRIENDS...
ONE GLOWSTICK - TOTAL DARKNESS
Blackout is a 2-day event where monsters and mayhem lurk in total darkness. Upon arriving, each group (not each person) is given one glow stick. Venturing into the depths of darkness, a horde of monsters roam freely. You may catch a glimpse of them under the glow of black lights, but don't let them see you first, as they may steal your glow stick leaving you in the dark.
More Thrilling Haunted House Activities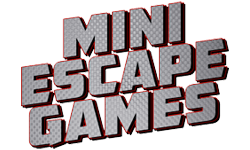 Test Your Wit With Friends
Mini Escape Rooms are a fully interactive and immersive experience, unlike anything you have ever done before! Race the clock: Your group enters a room and has only 5 minutes to use clues and riddles hidden throughout the room that provide the tools necessary to meet the objective. As the clock ticks down and the pressure mounts…can you stay calm, can you escape? Enter anytime during haunted house operational hours. Subject to waiting in the Mini Room Escape queue line, wait times vary. Limited Capacity. Admits one person into one Mini Escape Room attraction. Purchase multiple tickets to play multiple Mini Escape Rooms.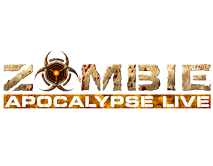 Return of the Dead Zombie Shoot
Return of the Dead Zombie Shoot is a brand new zombie shooting experience featuring live actors and utilizing GellyBall Guns. GellyBall is a new game that uses an electric pistol, similar to an airsoft pistol, that shoots an 8mm colored water balloon, allowing for a much lighter impact and no permanent mess. Gellyball is completely safe, as it's much smaller than a traditional paintball. Guests will be required to wear protective eyewear, provided at no extra charge, and will be in a shooting range-style booth shooting into a zombie apocalypse simulator with live actor zombies. Your experience will last approximately 5 minutes, where you will receive one hopper with 700 rounds of GellyBalls. See you at the range!
What Our customers are saying
Checkout what our customers and media outlets are saying about 13th Floor Haunted House Jacksonville.
"TOP 5 MOST TERRIFYING HAUNTED HOUSES IN THE U.S.A."


Thirteenth Floor Entertainment Group is the world's largest Halloween themed entertainment company. Featuring over 15 haunted house locations and dozens of other unique themed entertainment venues. We bring a premier haunted house experience to markets all across the country.